Your wedding at Somerleyton
Lara and I are genuinely flattered you are considering Somerleyton for your wedding, whether you are looking regionally or nationally, the market offers a dazzling and no doubt confusing array of grand houses, beautiful barns or smart hotels to choose from, in all this Somerleyton has one undisputed claim, we are the most easterly venue in the whole Kingdom! As we hope these photographs show, Somerleyton is also a truly original house, a fine old Jacobean Manor, lavishly restored and enriched in the Italianate style in the early Victorian era. Two fine towers dominate the skyline competing with the notable collection of specimen trees in the arboretum, a pair of stags guard the east front courtyard carved by Prince Albert's favourite sculptor, John Thomas but perhaps the most enchanting and impressive view is of the west front of the hall with the restored Nesfield parterre which now rivals the best in the country. It is out here and in the adjacent winter gardens that we feel we can give your wedding day something so special and unique to you with the variety of beautiful spaces around which to plan your occasion.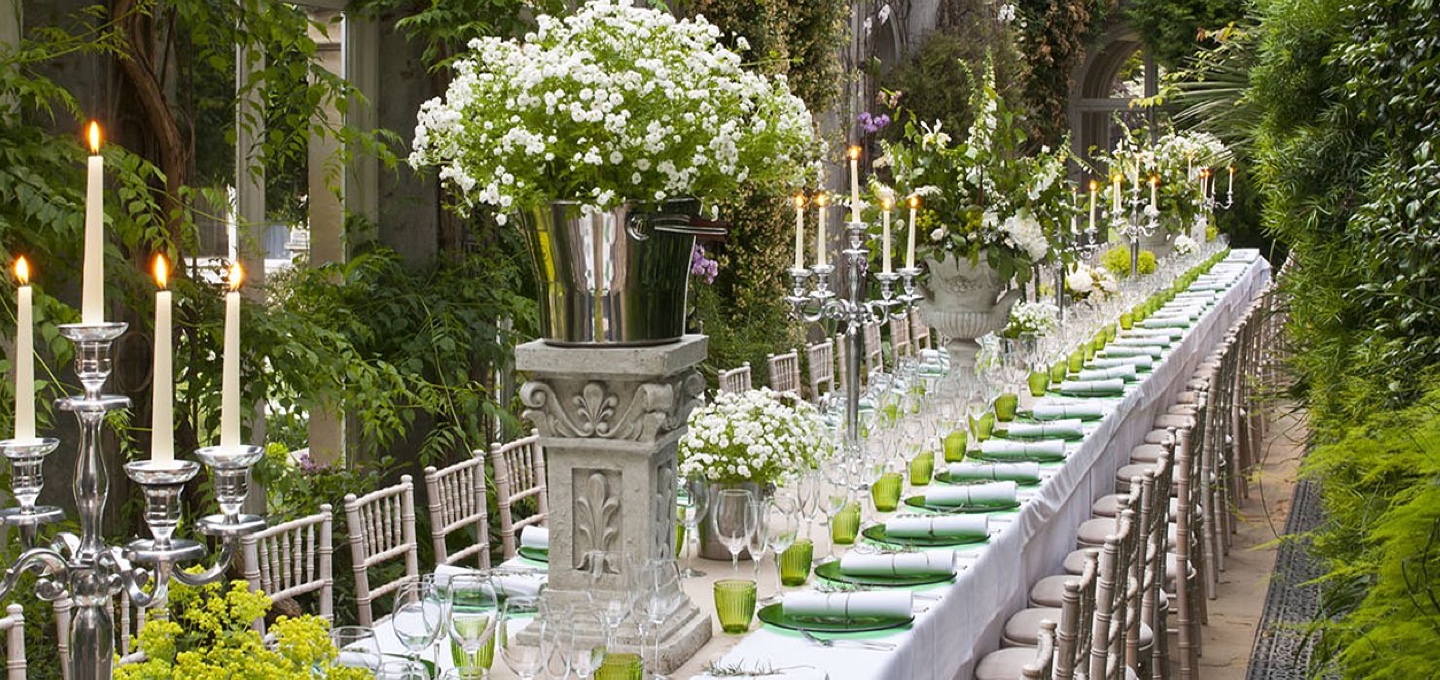 The perfect wedding
Whether you are local or coming from afar we specialise in house party weddings/celebrations that we call 'chambres et Champagne' for up to 32 guests at Somerleyton Hall. These give our clients the chance to show off and entertain their guests in sumptuous style over a number of days and nights.  We can also accommodate large Asian and Indian weddings sleeping a maximum of 32 guests based on double occupancy. 

Matthew our 'Downtonesque' butler and his team, ensure the very highest standards of hospitality and charm throughout your big weekend. For further information please contact Peter Thompson on 07384 464 122 or download our brochure below.

Wedding Brochure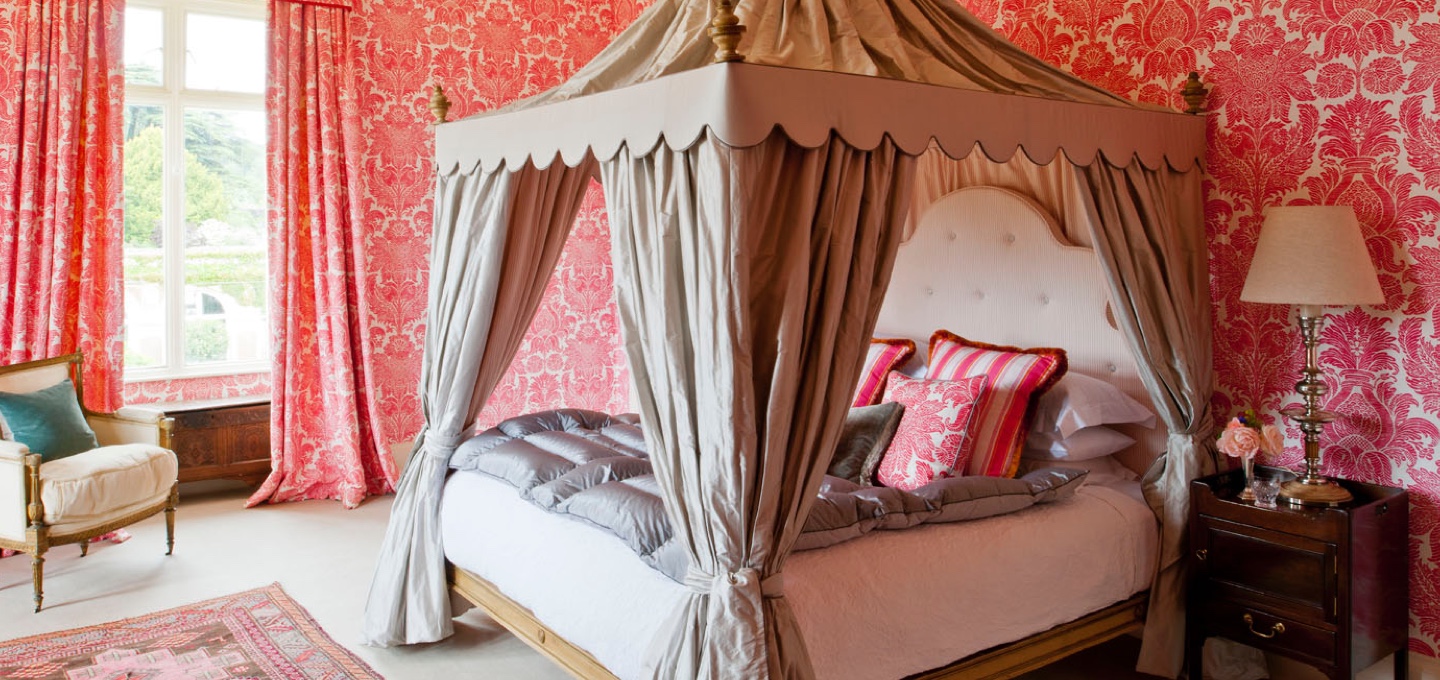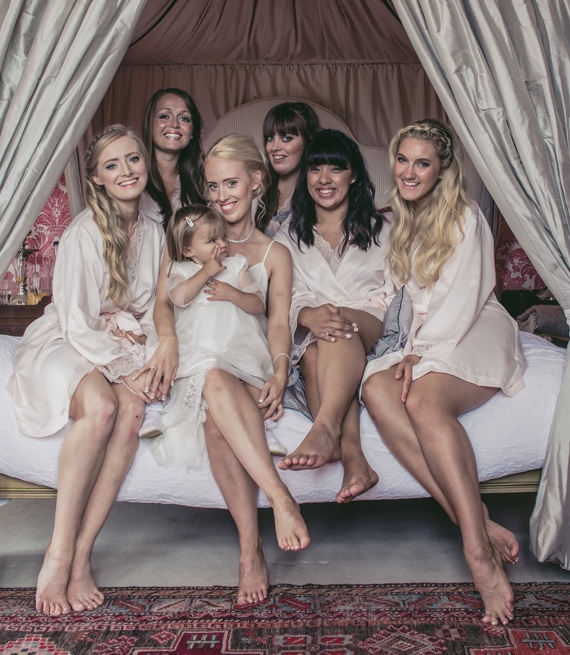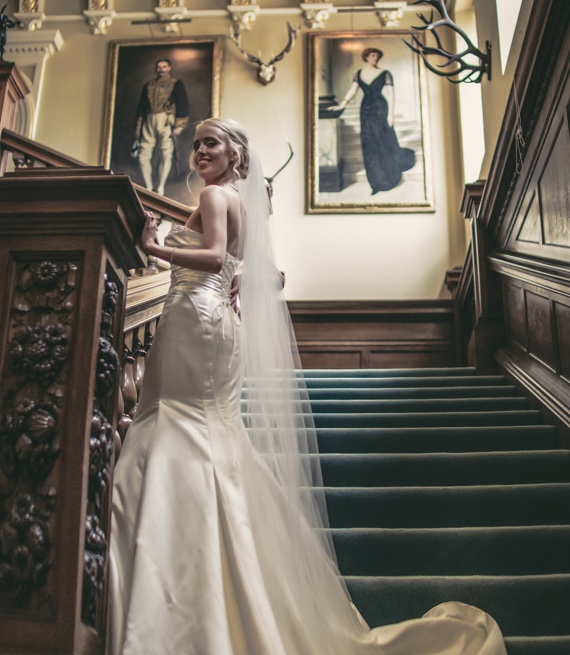 Something special awaits you at Somerleyton
On arrival our divine butler, Matthew, and his team will greet you and escort you to charming bedrooms before you head down for a sumptuous family dinner party before your big day. Matthew plays the grand piano as you descend the main staircase and yes, Champagne flows. During dinner your bedroom is turned down ready for a good night's sleep before our special Somerleyton breakfast prepared by the Brasted's team. Matthew and his team will be on hand to help with any last minute creases or buttonholes. When, at last, the day of celebration is over, have a night cap by the fire or last dance around the piano. 

We are proud of how well we do 'chambres et Champagne' and how much it adds to the happy memories and relaxing and homely nature of your big weekend. We do recognise you have to travel a bit further to get to Somerleyton, but we are confident we have learnt how to make that journey worth your while.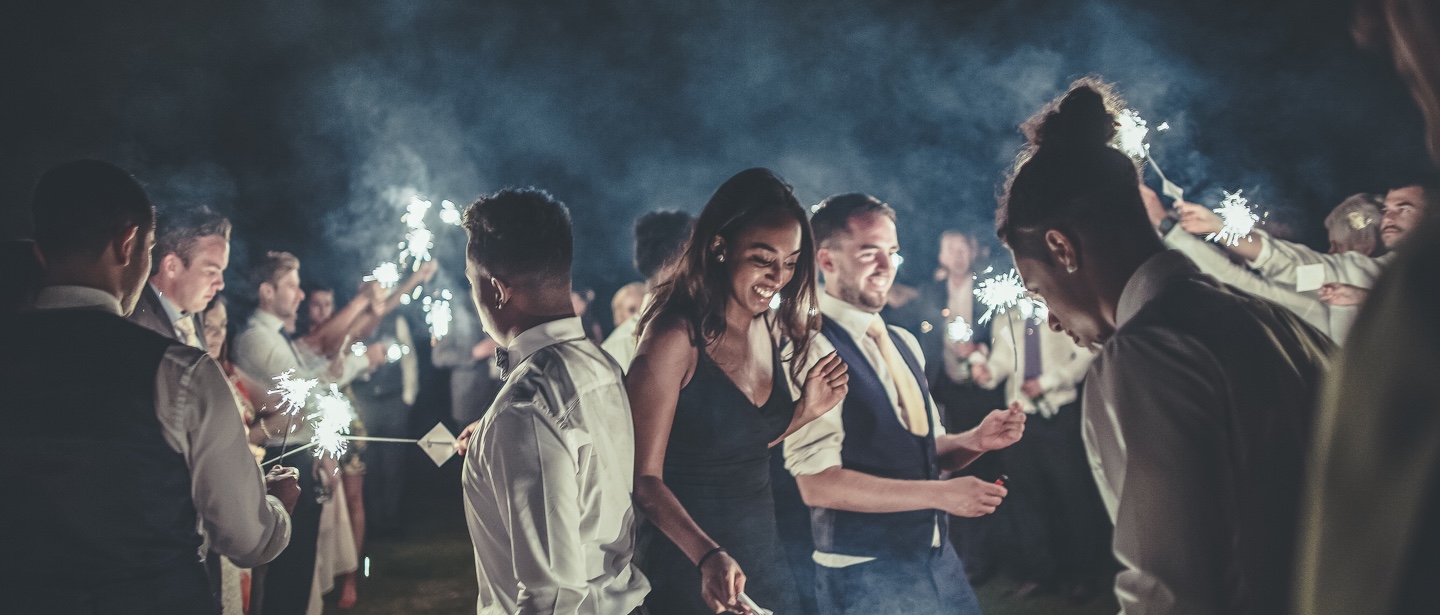 We were blown away by the hospitality of Hugh & Lara
Victoria W